We could not have asked for more
Daniele was an excellent tour guide, very friendly, very knowledgeable. We could not have asked for more. It was worth every penny and we would love to come back and see another part of Italy.
Video Testimonial
Mark Welles
I would highly recommend Daniele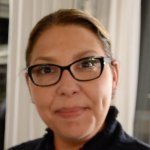 The beauty is unbelievable, the wine is terrific, the food is great. I would highly recommend Daniele and any tour in Italy with him. He has extensive knowledge of the area, was kind and truly listened to our needs.
Video Testimonial
Katie Bell
What's in store on a Europe Sideways Gourmet & Culture Journey?
What makes our Gourmet & Culture Journeys so special?
Our Shared Gourmet & Culture Tours of Italy are ideal for people who've been traveling to Italy a number of times already. You've already been to Venice, Florence and Rome. Maybe even Lake Como and the Amalfi Coast. You've seen Michelangelo's David, the Sistine Chapel, San Marco's Basilica and now you want to spend time going deeper. On our small group tours you'll be treated like friends, not tourists, when you sit down for a wine tasting led by the winemaker himself.
Our group size of no more than six means you'll find it's a much more intimate experience than you'd get with other tour operators. When we day trip to towns along the way expert local guides are on hand to explain everything in as much detail as you need, but your whole trip to Italy you'll be escorted by Daniele, our resident Italy expert. It really is the best way to visit Italy.
Take your pick from a rich calendar of Italy small group tours, or contact us and we will craft a custom itinerary just for you. We have trip plans covering many of Italy's most fascinating regions, from Piemonte, Veneto, Friuli and Emilia Romagna in the north to the southern Italy gems of Puglia and Sicily.